Office of Instructional Services
Orangeburg Consolidated School District 5's Instructional Services Department strives to create an environment of effective instructional delivery for teaching and learning, culturally relevant experiences to enhance the learning experiences for all students, professional learning to build staff capacity and opportunities for students to become successful completers and prepared for college and career choices. A "Continuum for Continuous Improvement" was established to create a process for ongoing learning for both staff and students. The components of this four cyclical step process are Plan, Instruct, Assess, and Intervene.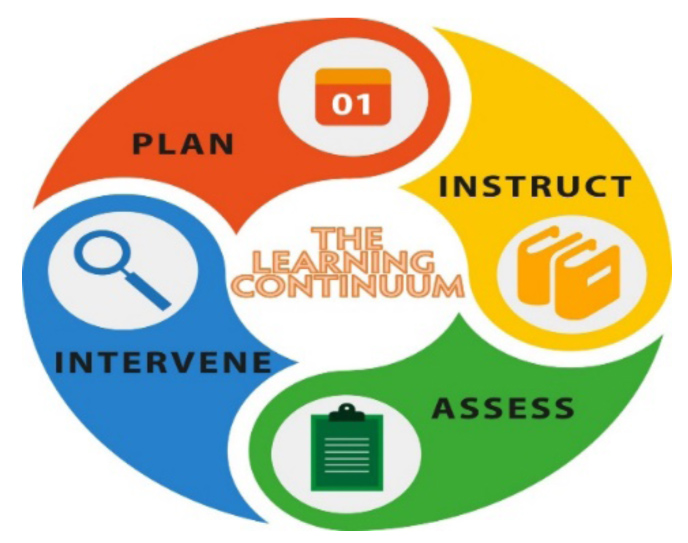 To ensure collective efficacy of instruction the district incorporated into its classroom visits the use of the AdvancED Observation Tool for Effective Learning Environments, ELEOT. Frequent classroom visits are conducted district-wide to collect data for ongoing improvement and to measure progress of students' engagement.
Instructional Digital Usage – Students district-wide have access to digital devices to support the learning process. It is our goal to make learning accessible anytime, anywhere. The district's learning management system, Schoology, began August of 2017 to support the concept of anytime, anywhere learning.
TIER I interventions such as APEX Learning, Fountas and Pinnell Leveled Literacy Intervention, Compass Learning, Read 180, Imagine Learning, are evident at the school level to support the efforts of teachers while working to promote mastery of learning among students. Opportunities for Content and Credit Recovery are available for student to ensure students remain on track for a four-year graduation.
Academic Acceleration is offered to students as an option to promote academic excellence through Dual Credit, Honors, and Advanced Placement Courses throughout the high school experience as well as select courses from our Career and Technology program of studies.
The mission to provide effective teaching and learning through equitable, high expectations and digital learning environments is the focus of the Department. This department has established intentional vertical goals that drives the district five year strategic plan.
Dr. Cynthia Cash-Greene
Chief Instructional Services Officer
546 Ellis Avenue
Orangeburg, SC 29115
Phone: 803.533.7933
Email: [email protected]