Click here to register. Early registration ends April 26th.

---
---
---
Orangeburg Consolidated School District 5
CURRENT VACANCIES

Click HERE to view district video!

Openings for 2018-2019:
Early Childhood Teacher(s) ~ Music Teacher ~ Art Teacher
Elementary Physical Education Teacher ~ Elementary Teacher(s)
Middle Level ELA Teacher(s) ~ Middle Level Math Teacher(s)
Middle Level Social Studies Teacher ~ Media Specialist(s)
Secondary Social Studies Teacher ~ SPED Teachers(s)
Instrumental Music Teacher/Band Director ~ Speech Therapist(s)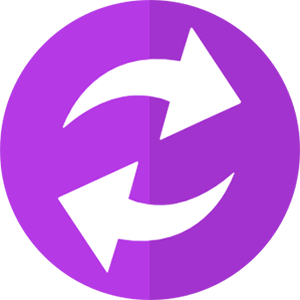 Openings for 2019-2020:
Orangeburg County School District

Master Teachers ~ High School Physical Education Teacher
Elementary School Physical Education Teacher(s)

Teachers: Must be SC certified and/or highly qualified or eligible
for SC certification in the area of education.
---
2019 OCSD5 MLK, Jr. Oratory Competition Winners

Winners from the 2019 OCSD5 Martin Luther King, Jr. Oratory Competition: (left to right) 1st Place – Zaniyah Pelzer, 4th grade student at Bethune-Bowman Elementary School; 2nd Place – Judah Patrick, 5th grade student at Marshall Elementary School; and 3rd Place – Amber Corley, 5th grade student at Brookdale Elementary School.
---
OCTV Launches New Website, Viewing
Options Expanded and Enhanced

Orangeburg Consolidated School District Five (OCSD5) and the County of Orangeburg have partnered to create a new website that brings our local cable television signal and our library of video programming to anyone with an Internet connection. The address for the new Orangeburg County Television (OCTV) website is: www.orangeburgcountytv.com.
You can watch OCTV on Channel 1301 on the Spectrum Cable System or by following directions provided on Channel 99 on the AT&T U-Verse System. Don't have cable services? You can also watch OCTV at the website www.orangeburgcountytv.com . At the website you'll also find a program schedule and an archive of video content that is available to be viewed "on-demand".
Visitors to the website have the ability to view the live signal that is being broadcast on OCTV or select from any of the items in the video library for "on-demand" viewing. Check the website frequently as new video content is being added every week.

---
Welcome to our website!
We hope you enjoy the Orangeburg Consolidated School District 5 website. A lot of work and attention goes into streamlining the website's navigation menus and in reorganizing the way information is categorized to improve the online experience of every OCSD5 website visitor. We hope you will find it to be a valuable resource. Pages feature class descriptions, documents, homework assignments, presentations, research links, multimedia, and more. Teachers and staff members are updating their designs on their webpages periodically.
Our goal is to keep the website current and full of information. So check back with us frequently to see the latest news about our schools and to learn about upcoming activities. As always, we welcome your suggestions and feedback at publicrelations@ocsd5.net .