Office of Superintendent
Dr. Jesse Washington, Superintendent OCSD5
Superintendent Washington Invited to Participate in White House Policy Council Meeting to Address Innovations in Personalized Learning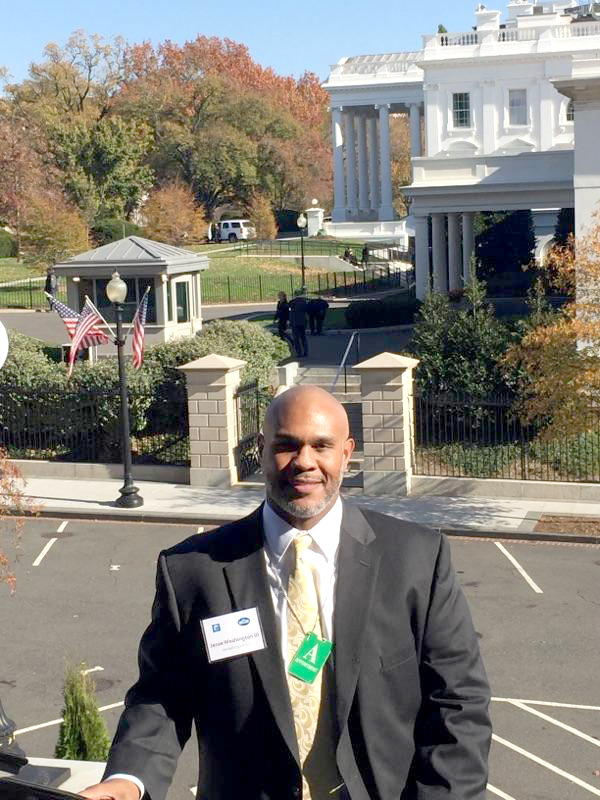 OCSD5 Superintendent Dr. Jesse Washington III was invited by the U.S. Department of education to be part of a select group of educators from around the country to address national policy issues relating to Personalized Learning strategies and Next Generation High Schools.

The work of the group focused on six general evidence-based strategies for enhancing student outcomes for high school and college students including: (1) participation in rigorous curriculum; (2) small learning communities/small schools of choice; (3) career academies; (4) dual enrollment; (5) early college high schools; and (6) college and career counseling.
According to Dr. Washington, "It was an honor to have been invited to the White House to share information about what we are doing in our district with others from around the country and to also learn about the strategies being used in other communities to elevate student outcomes. I came away from the meeting understanding that we are on the right track with our Personalized Learning initiatives in OCSD5."
In the coming months, the U.S. Department of Education will release a series of briefs about specific high schools strategies designed to improve graduation rates.
Dr. Jesse Washington, III, Superintendent
[email protected]
Phone: 803.533.7924

Maretta Linder
Executive Secretary to the Superintendent
[email protected]
Phone: 803.533.7930
Fax: 803.533.7953